Hard Reset Note 20 Ultra
Hard Reset is a procedure used to erase all the data and settings on the device. Hard Reset cleans the device 100% because it deals with data loss and wipes or cleans all personal data. It reverts a cell phone to the state it was in when shipped from the factory. It wipes all data, including user profiles, apps, and settings. It is convenient when the device works slowly or passes through software-related issues, bypassing the Forgotten Password/Pattern or PIN Code. A hard reset is also useful when you have an operating system error that you can't fix. Hard Reset is mostly done when selling the phone to others. It is recommended to back up data before performing Hard Reset Samsung Galaxy Note 20 Ultra.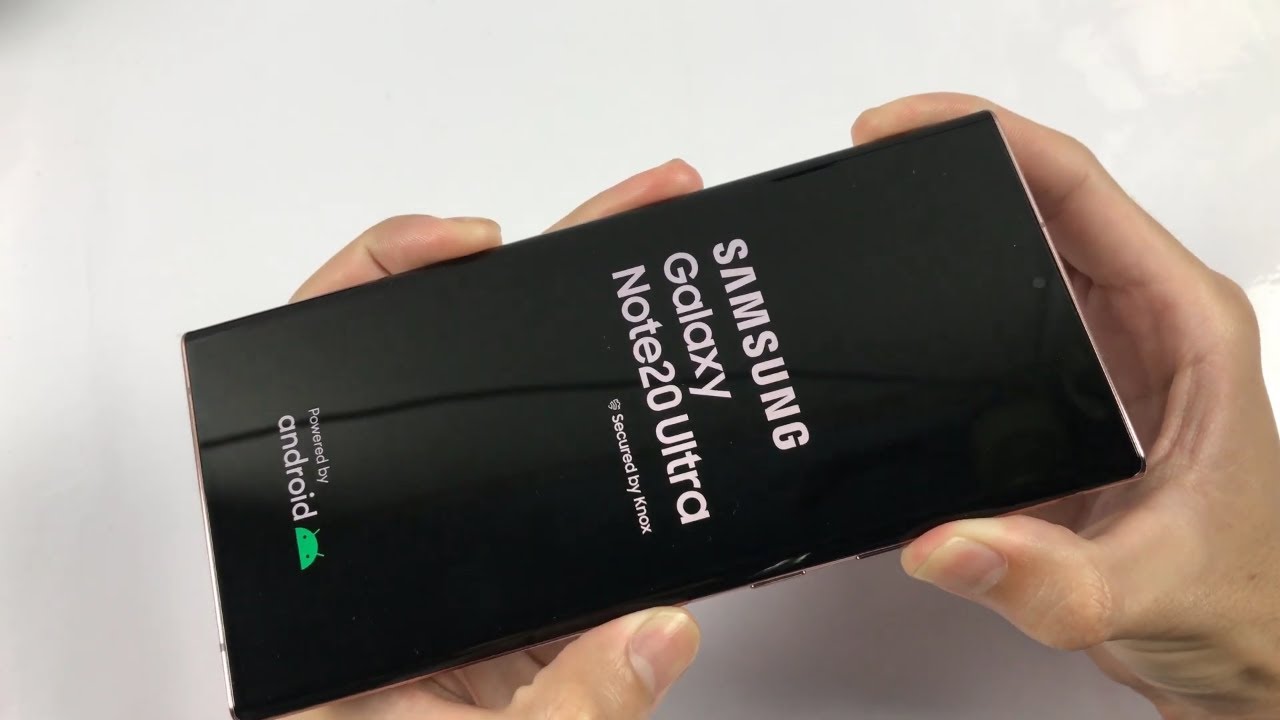 Reasons to Hard Reset Note 20 Ultra:
The most common reason is to delete all personal information before selling the device or giving it to someone. Because no one wants to give a cell phone to others with personal data. Other reasons are:
To clear the phone's memory space
Resolve a device hanging or slowing down issue
To fix the device's continuous freezing issue
Speed up the performance of a device
To get rid of unnecessary popup ads
If your Samsung Galaxy Note 20 Ultra phone has issues like:
Your phone is working slowly
Your device is not responding or freezing
Virus infection in your device
Stay in the boot screen
Random reboots or restart issues after firmware update
Repeated failures or errors from systems and apps
Forgotten your device passcode or pattern lock
It is easier to solve these issues with Samsung Galaxy Note 20 Ultra hard reset process. But the question is how to perform a hard reset Galaxy Note 20 Ultra. How to wipe all data and settings from your device? Here is a method of the Samsung Galaxy Note 20 Ultra Hard Reset process, which is convenient for erasing all the personal data from the device.
Hard Reset Samsung Galaxy Note 20 Ultra with Recovery Mode:
Recovery mode is commonly used when you forget your pattern lock or screen lock, the device is stuck in the boot logo, or restarts itself continuously. But you can use recovery mode for Samsung Galaxy Note 20 Ultra hard reset process. This method uses hardware keys and does not require a password, pattern, or PIN code. This is a way to reset your device when you need help remembering the access code and your device is locked. Follow the steps below to complete the hard reset process via recovery mode.
Make sure your phone has at least 50% charging because the hard reset process may get stuck in the middle if the device's charging is low.
Power off your phone and wait for a couple of seconds.
After that, press and hold the Volume Up and Power buttons together until the recovery mode screen shows to you. These button combinations alternate according to the models of devices.
The Samsung logo emerges on the screen, then release the Power button and hold the Volume increase button until the recovery mode screen appears.
When the Recovery Mode screen appears, release all the buttons.
Move to the Wipe Data/Factory Reset option with the Volume Down button and confirm it by pressing the Power button.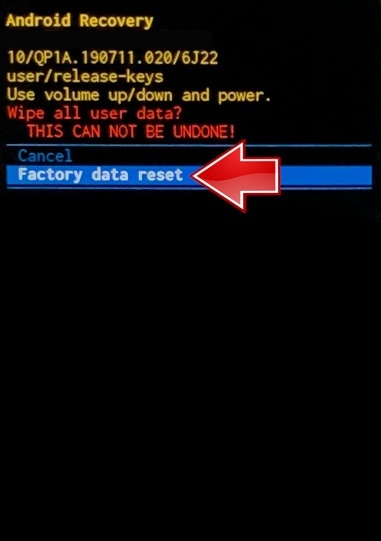 Go to Yes-Delete All User Data with the Volume Down button and continue it by pressing the Power button.
Once the process finishes, move to Reboot System Now and press the Power button.
After a few minutes, your phone will reboot, and the hard reset will complete. The first opening takes longer time than the usual factory reset process. Login to your Google account at the welcome screen and begin the Restore Data process.
Note: It is important to know that you should avoid performing a hard reset more than twice a month. And always take a backup of all your files or data before hard resetting your device.
Benefits of Hard Reset:
A hard reset of the Samsung Note 20 Ultra will benefit you in many ways. A hard reset is a very interesting option when your cell phone is malfunctioning. Some important benefits are mentioned below:
Your cell phone will return to its newest form.
Your device will again run smoothly.
RAM consumption will be lesser in your cell phone. Your device becomes super smooth with more free space on memory and better breathing space.
A hard reset process is easy and simple and is performed by selecting options.
It can be done in any android based operating system.
Your device speed will improve and function like a new phone. Means your phone works faster.
It is also helpful in unlocking your device by deleting a user setting.
Suppose you purchase a second-hand cell phone and want to remove everything. Then hard reset helps to delete data completely.
System and software-related issues of your device will resolve with a hard reset process.
Drawbacks of Hard Reset Note 20 Ultra
The hard reset process is very helpful for users. But on the same point, it has some drawbacks too. The Samsung Galaxy Note 20 Ultra hard reset will delete all your data, including contacts, images, videos, and installed applications. Keep the backup of your device before resetting the phone so that you can recover all your data later. The Hard Reset demands a minimum of 50% battery. To fully charge your phone before hard resetting.
If your device battery is low and you perform the hard reset of your Samsung Galaxy Note 20 Ultra, you may get stuck during the reset process. All data will be removed if not backed up, and preexisting information will also be erased. If you back up your apps and you want to restore them, you'd seed that the same apps that disturb your device will reinstall. But these drawbacks can be overcome before hard resetting your device.
Frequently Asked Questions about the Hard Reset process:
What is Hard Reset?
A hard reset is a process used to remove, wipe, or delete all personal data from a cell phone. It erases all installed, imported, or added information and reverts it to its factory default settings. Several kinds of resets are available for smartphones, some of which remove data from the cell phone, such as Hard Reset, Master Reset, and Factory Data Reset. While on the other hand, resets such as a Soft Reset, a Second Level Reset, etc., do not erase or affect data from the cell phone.
What gets deleted during a Hard Reset process?
A hard reset will delete all user data and custom settings from the device. Everything added to the cell phone's internal storage that did not originally come preinstalled on the cell phone will be erased and wiped clean. It will clean the device 100%. So backup your data before proceeding to the hard reset procedure.
If I do a hard reset, will I lose my text messages?
Yes. All your text message threads, both sent and received, will be lost when performing a hard reset. And text messages can be difficult to back up by default. If you have important text messages on your device, save them before doing a hard reset.
If I do a hard reset, will I lose app data, such as points or levels from a game?
If information such as points, coins, unlocked characters, unlocked levels, tokens, and rewards are saved to your cell phone's internal storage, then hard reset will erase that data. It is based on how the application was written when it was developed. If the application saves your app data online or onto your memory card (external storage) rather than the device's internal storage, then your data and app information will be safe. After the reset, you have to re-download the application onto your device. The downloaded apps will often search the previous memory card for preexisting information and restore it to the apps automatically. If you stored the information online, you have to log onto an account to access the app information, but it should restore too.
Will a Hard Reset affect the software?
The hard reset will not directly affect the software and OS (Operating System). However, a hard reset will put the cell phone's settings to their factory default. It will not technically put the device's software back to the original software that it was delivered with.
Conclusion:
We have discussed hard reset and the method to perform a hard reset of Galaxy Note 20 Ultra in detail. It is used to clear all your data from the device. It is beneficial to erase all data when you want to sell your device. This process will remove all your data, settings, and apps from your cell phone, which cannot be recovered after resetting. Hard reset cannot be undone. So, take a complete backup of your important data and files you don't want to lose before proceeding with the hard reset.