How to activate Windows 10
You have several options to activate Windows 10 on your computer. You can use an external program that lets you install the operating system, acquire a license via a sales platform, or get a product key that gives access to the system. Whoever you choose will provide the necessary permissions to run the computer within Windows 10.
If you need to update your computer for better performance, or if you need to install the operating system because you have recently formatted it, this article contains all the steps you need to take to enable Windows 10 in a fast, convenient and easy way. Several procedures will be described in detail in this article. This way, you'll have a wide range of capabilities to install this operating system on your computer.
These methods work for each edition of Windows 10, including:
Windows 10 Home
Windows 10 Home N
Windows 10 Home Singe Language
Windows 10 Enterprise
Windows 10 Enterprise N
Windows 10 Professional N
Windows 10 Professional
Windows 10 Education N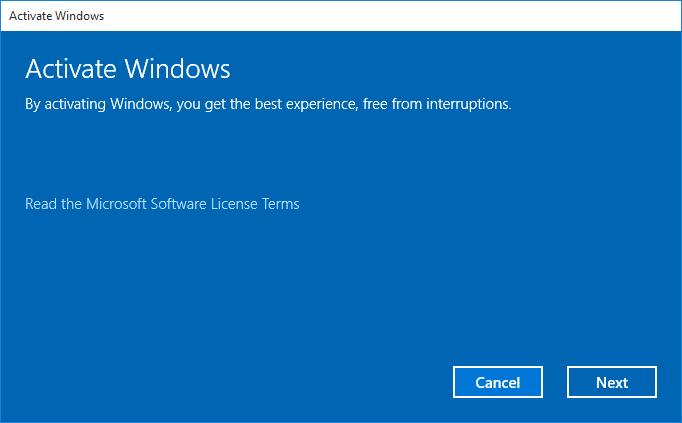 How to activate Windows 10
In this method, you need a product key to activate Windows 10, and there are several ways to get a product key, depending on whether your Windows 10 is freshly installed or not.
Method 1 – Use Microsoft Product Key
The product key is a code of 25-character that is used to activate Windows, and it looks like PRODUCT KEY: XXX-XXXXX-XXXXX-XXXXX-XXX-XXX in the packaging or confirmation email if you bought it online in the Microsoft Store.
If you're using your Windows 10 computer mainly at home and for your private use (including personal work), you can get a Windows 10 Home product key from the Microsoft Store.
However, if you intend to connect to a corporate or school network, then you can activate it using the Windows 10 Pro product key.
The latter includes all Windows 10 Home operating system features plus Remote Desktop, Windows Information Protection, BitLocker, and a set of tools designed for business use. The price of the Windows 10 Home product key is USD 139 in the Microsoft Store, while the Windows 10 Pro price is USD 199,99.
There are other retail stores where you can buy the license, which is usually cheaper. However, the shortcoming is that you do not receive any product support from Microsoft when purchasing from these stores.
Once you have received the product key (which will be displayed on your Microsoft account order page and sent to your email after a successful purchase), you must now enter it to activate Windows 10. Here's how to do this:
Tap the Start button and then go to Settings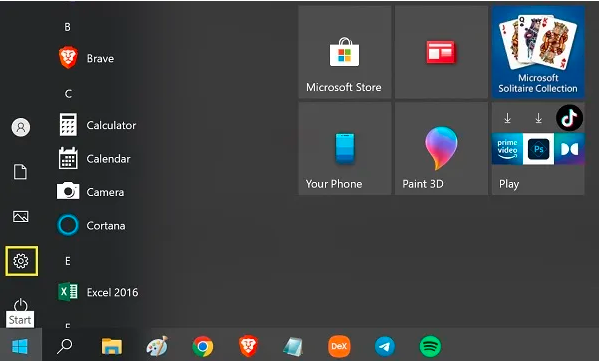 Choose Update & Security > Activate > Change Product Key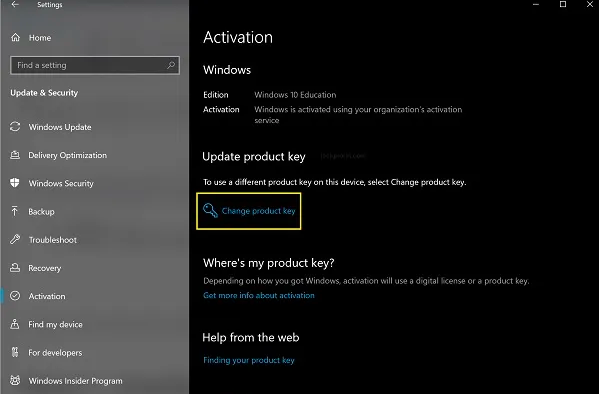 Now enter the product key you received on your purchase and click Next.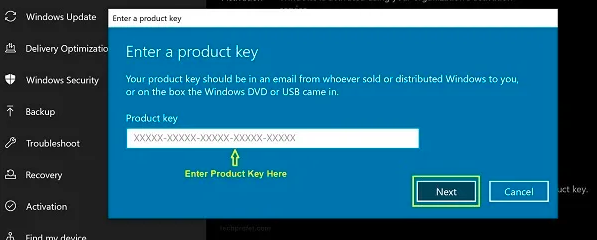 You'll see the Activation button if you enter a valid product key that matches the Windows 10 edition installed on your computer. Click it, and Windows 10 will be successfully activated.
Using Digital license
With a digital license, it is very easy to activate Windows 10 because it allows you to tie a Windows 10 license key to your Microsoft account. Before you begin the activation process, make sure your account is linked. To test this, go to Settings, click "Update and Security," and then select "Activation." After that, in the activation section of Windows, find "Windows is activated by a digital license linked to your Microsoft account."
At the beginning of the activation process, choose the option "I do not have a product key when prompted to activation."
Using a Microsoft account associated with a Windows 10 digital license, configure and sign in to Windows 10. This setting should be enough to activate Windows; however, if you have made any changes to the hardware, go to the next step.
Press the Windows key and go to "Settings," click on "Update and security," and then select "Activation."
In case Windows is not activated, click the "Troubleshooting" option.
A new window will open in which you need to select "Windows Activation" and then click on the "Activate" button. Also, select "I have recently changed the hardware on this device" if you have modified it recently.
Follow the onscreen instructions and enter the Microsoft account data associated with the digital license.
In the list of devices, find the "Computing device," select the "This is the device I use right now" checkbox and click on the "Activate" button.
Your digital license will then activate your copy of Windows 10.
How to check the status of Windows 10 activation
If you want to verify whether your Windows operating system is enabled or not, you can follow a simple process. Below, we've divided the whole process into steps for your ease.
Tap the Start button and then visit Settings.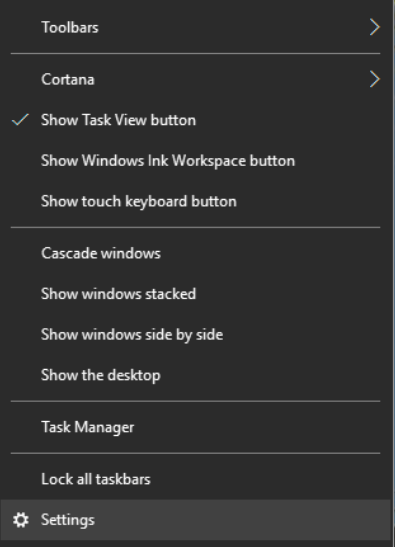 Go to Update and Security. In this menu, you must click Activate. Windows activation status will be displayed here.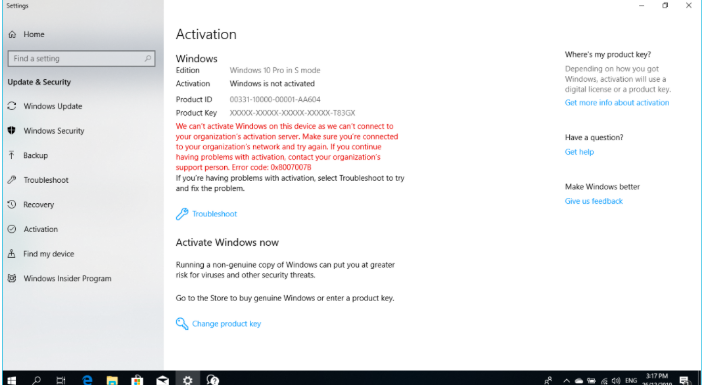 Disadvantages of not activating Windows 10
Limited features
The most significant reason to activate Windows 10 is to access its top-class features. Although you can still run basic features with the free Windows 10, you'll need to do it without a few useful features, such as those listed below.
You can't use Dark Mode.
Windows 10 has multiple new features, including the popular Dark Mode. Although the dark mode is not a required setting, it can help improve your browsing, especially if you're one of the people who spend hours behind your computer for work or entertainment. However, this useful setting is unavailable if you do not activate Windows 10. Windows will allow you to change only the screen's brightness, but it won't allow you to make changes throughout the system using dark mode.
Bug fixes and patches
Windows 10 is undoubtedly Microsoft's best operating system so far. Microsoft tends to run automatic updates to improve the operating system to work as expected. Unfortunately, only Windows 10-activated users can take advantage of the frequent error and match repairs. If you're using an inactivated operating system, you may not get as many errors and match repairs as users with Windows 10 enabled versions.
You won't get important security updates.
Windows 10 differs from its predecessors by requiring regular mandatory updates. Although these updates may be annoying for most users, they play a key role in protecting hackers and malicious users from attacks. Users with an activated copy of Windows 10 usually have the right to security updates that help prevent the attack of the relevant malware, virus and multiple other cyber threats. However, when operating an unactivated copy of Windows 10, you won't get all these critical updates, which means you can skip the latest security updates.
Activate Windows watermark
If you can't activate Windows 10 after the trial expires, Windows will automatically place a semi-transparent watermark at the bottom of the screen. The goal of the watermark is to remind you that you need to activate your Windows to use all Microsoft features.
For most people, the watermark can be irritating because it deprives you of the pleasure of using your laptop or computer.
You'll get Windows 10 activation notifications.
Microsoft will not ask you to activate Windows 10 forcefully. However, you'll get potentially annoying notifications reminding you to activate the operating system.
Although most people can get used to this obstacle, it can prevent your work or attention, especially since you won't have access to Focus assist when you use Windows 10, which is not activated.
FAQs
Can I use Windows 10 without activation?
Microsoft allows Microsoft 10 to be used without activation. However, upon the expiry of the trial period, users will be required to activate the operating system. Although the activation failure will not affect the performance of the computer or laptop, it will limit some features. You can carry on using Windows 10 without activation.
Will activating Windows 10 delete my files?
Activating Windows 10 won't harm your files because all your files and stored data will stay safe before and after Windows 10 is activated. The Windows 10 activation process is relatively simple because you only need to enter the key and end the process. While since the operating system has been activated, nothing will change, especially about files, applications, settings, and software; you will access originally unavailable features.
What occurs when Windows 10 isn't activated?
If you don't activate Windows 10, some features will be deactivated after the trial run.
For example, you won't be able to customize your computer or laptop, so features such as topics, locked screen, colors, fonts, and task bar will return to the default settings (if you have customized them).
A permanent watermark will also appear at the bottom of the screen that will require you to activate the operating system. Windows will also send you permanent notifications reminding you to activate Windows 10 to make the most of the operating system.
Conclusion
Whatever procedure you select, you'll activate Windows 10 on your computer so you can work conveniently with this operating system. After you activate it, you can use all equipment features and download other tools, such as Microsoft Office or external applications, to help you with your multi-tasking work.