How to Factory Reset iPhone
A factory reset converts your iPhone to a completely clear condition by removing all your data. It converts your iPhone to the state it was in when it left the manufacturer. You will be ready to make a new start once you have backed up your data or information and turned off iCloud and Find My app. Resetting your iPhone to its default settings means starting from scratch.
Reasons to Factory reset an iPhone:
The following scenarios are the main reasons for users to Factory reset their iPhones:
To sell iPhone or exchange it for a new device.
To give an iPhone to someone else, a friend, or a family member.
To troubleshoot the iPhone if not working properly, such as a frozen screen, poor audio, or forgotten Password. But keep in mind that experts recommend it last resort after trying other solutions.
What will be erased after a factory resetting of an iPhone?
A factory reset on an iPhone will erase almost all data from the device. It deletes the following from an iPhone:
Contacts
Photos and Videos
Music
Passwords and files
Accounts
Messages
How to Back Up Data before resetting an iPhone?
A factory reset removes all data from your iPhone, and you will lose all your contacts, photos, music, apps, and other data. You will be left with the iOS and the pre-installed apps. So it is necessary to back up your data before starting the factory reset process. All data can be restored from a backup. There are some ways to back up your iPhone's data:
Backup your data to iCloud or a secure location:
Back up your iPhone by transferring your data to a new cell phone or uploading it to iCloud. This way, you can save your data during a factory reset process.
Plug In your iPhone and connect it to a secure Wi-Fi Network:
Saving the files over a secure Wi-Fi connection is the best option because it does not require a lot of mobile data during the transfer process. After completing the backup, you can shift your settings and data to your new phone.
Remember your Apple ID and other Login Information:
Remember your Apple ID and login information before proceeding to factory reset. You can access stored data in iCloud with your Apple ID and Password. You can approach your Apple ID in Settings.
Un-pair your iPhone from Third-Party and Sign Out of all accounts:
Unpair or disconnect Bluetooth devices such as wireless headphones or smartwatches and sign out of all your email accounts and apps. Turn off Find My iPhone and delete your cards from your wallet. All these steps help you to save your data.
Sign Out of your iPhone:
Make sure to sign out of your iPhone after backing up your data. It ensures that no one can access your account after you sell or give your iPhone to someone.
How to Factory Reset an iPhone?
A factory reset erases all the data from the iPhone and returns your iPhone to its default state. Follow these steps for Factory resetting your iPhone:
Go to Settings.
Click the General option at the bottom.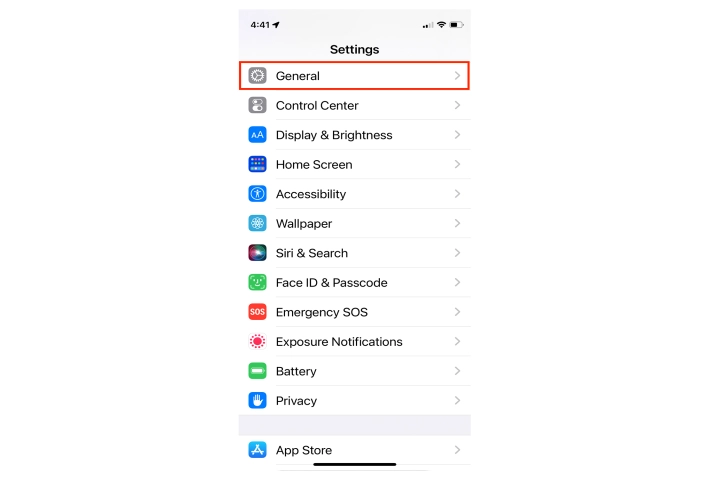 Scroll down and click the Reset option.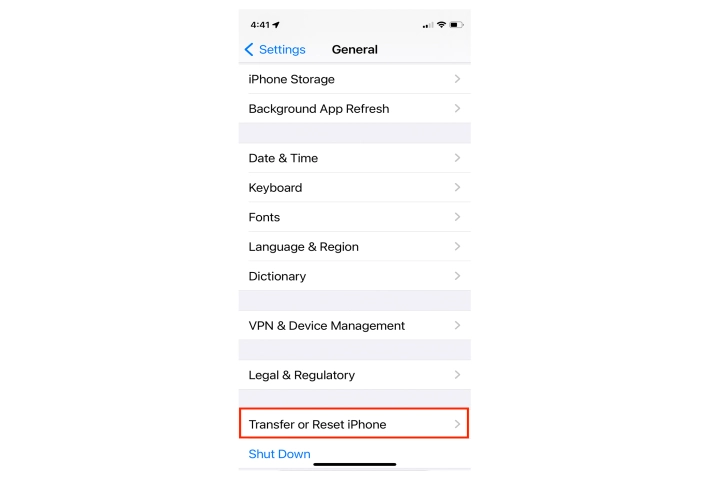 Click the Erase All Content and Settings option from the Reset screen. If a reminder appears, then enter your passcode set on your iPhone.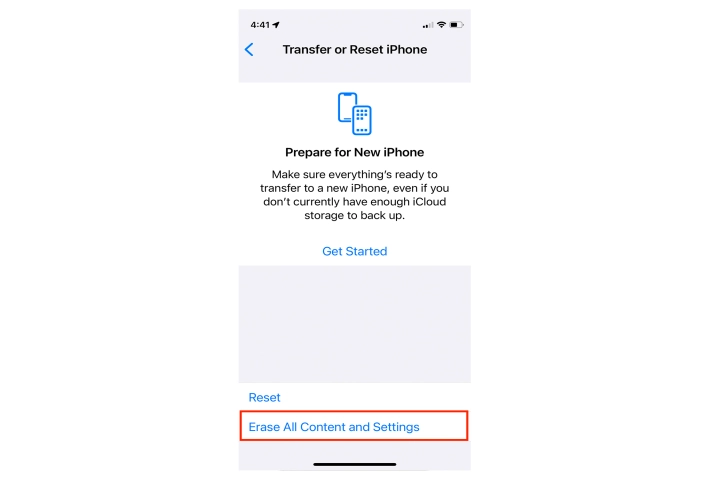 The warning notification displays on your screen that all music, other media, data, and Settings will be erased. Click the Erase option to continue the process.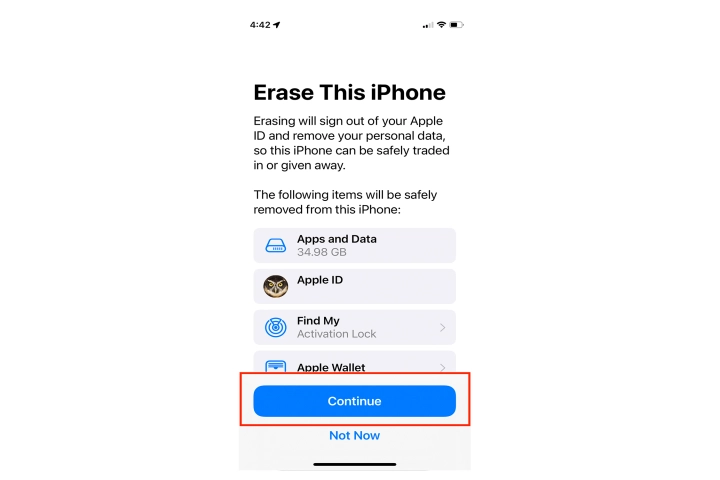 If you are not interested in restoring your iPhone to its original condition, click the Cancel option. It will consume a few minutes to erase all data from the iPhone. Your iPhone will restart after completing the reset process, and then iPhone will be reset to its original settings.
How to Factory Reset an iPhone without Password through iTunes?
Apple recommends iTunes for resetting all iPhones. It would be best if you sync your iPhone with iTunes before. Follow these steps for Factory resetting your iPhone:
Go to iTunes after connecting your iPhone to your computer.
Tap the Restore iPhone option from the Summary/General tab.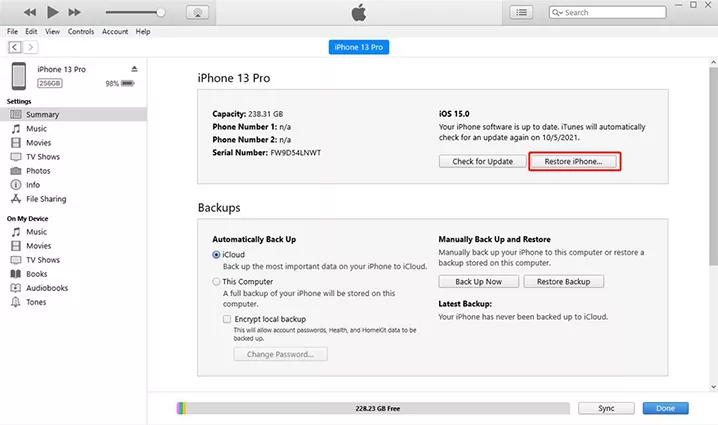 Then click the Restore option in the popup confirmation window. Wait for some time until the process is complete. Then you can approach your iPhone without a passcode.
You have the option to select Restore from Mac or PC to restore your iPhone from the latest backup file when setting up.
Note: If iTunes is unable to recognize your locked iPhone, put your iPhone into recovery mode first and then tap Restore from the popup to complete.
How to do Factory Reset an iPhone without Password from iCloud?
You can Factory reset your iPhone without a screen password in iCloud. Make sure that it demands to have enabled Find My iPhone on your locked iPhone and know the Apple ID password. Follow these actions to Factory reset your iPhone from iCloud:
Move to iCloud.com in a browser on your device and log in with your Apple ID and Password.
Tap Find iPhone and press "All devices" from the menu bar. The iPhone you want to reset should be listed.
Click on it and press Erase iPhone. It will remove the iPhone passcode and data.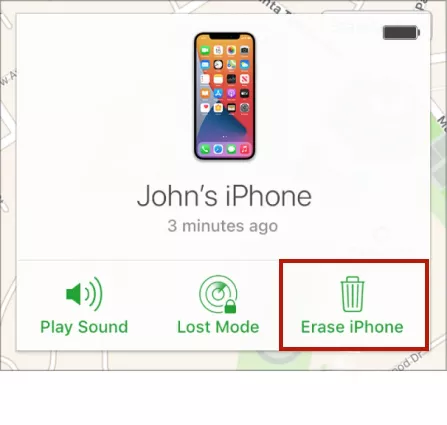 How to do Factory Reset iPhone without a Password or Computer?
Forgetting the screen passcode is an irritating situation for iPhone users. Apple understands the users' problem and tries to simplify the factory resetting process when users forget the passcode. You can remove data directly with Apple ID and Password without requiring iTunes or a computer. Follow these actions to Factory reset your iPhone without a password or computer:
Click the Erase iPhone option at the bottom of the lock screen. If no Erase option shows on the screen, enter the wrong passcode to get a locked iPhone for a longer time.
Click Erase iPhone again for confirmation. Then enter your Apple ID password to continue the process.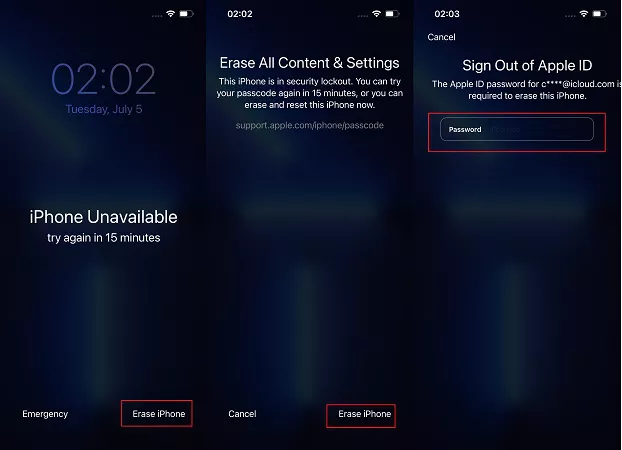 Note: If Erase iPhone option does not appear on your screen, you may not sign in with Apple ID on your iPhone, or any network connection problem exists.
Frequently Asked Questions (FAQs) regarding Factory Reset iPhone:
What is a Factory Reset?
A factory reset reverts the device to its default settings. It is the software restoration of any device. A factory reset process also removes bugs or chronic issues in a cell phone. It also helps you to resolve your device's freezing issue. Besides all these issues, it is beneficial to Factory reset the device before its sale or give it to someone else.
Does a Factory Reset remove everything from iPhone?
Yes. A factory reset process deletes all the data stored in iPhone. The iPhone returns to its original settings. You must compromise your contacts, photos, notes, videos, songs, applications, and messages. All the data will be removed when you press Erase all content and Settings. A factory reset will not remove your files synced with iCloud. iPhone users have access to outsourcing applications through jailbreak. But a factory reset removes all these apps.
How to reset an iPhone to factory settings without the passcode?
It is very annoying for iPhone users when they forget the screen passcode. But you can remove the data from your iPhone and reset the passcode using iTunes, iCloud, or Recovery Mode. All these methods help you factory resetting of an iPhone without the passcode.
How to restart an iPhone for a new user?
The iPhone keeps much of your personal information in diaries and journals, such as pictures of you, your family, your friends, and even your thoughts. You must Factory reset your iPhone to wipe all your data before selling or giving it to a new user. A new user needs to have access to your iPhone, so sign out of iCloud to disable the Apple "activation lock" to give this access.
Go to your iPhone settings from the first home screen to sign out.
Click on your name, followed by Apple ID, at the top of the screen and below the search function.
Click Sign Out right at the bottom on the next page. Follow the reminder to enter your Password and click Turn Off.
Your iPhone is now ready to start a factory reset process.
Conclusion
We hope this article has helped you to understand what a factory reset is and how to Factory reset an iPhone. Ultimately, Factory resetting an iPhone is the best way to revert it to its default setting. It clears all your data, including photos, contacts, videos, applications, music, and setting, from your iPhone by erasing all the information. You have to Factory reset your iPhone when you want to sell it or trade it to others. The factory reset process becomes necessary during the selling or trading of your iPhone. But on the same point, make sure to back up your data before proceeding to the factory reset process. Because without backup, data cannot be recovered in an iPhone.
.