iPhone disabled connect iTunes
Have you ever received a notice saying "iPhone is disabled," "Try again in a minute," or "Try again in 5, 15, and 60 minutes" when you get the iPhone? The worst thing is that you get the "iPhone is disabled connect to iTunes" error, and you can't use it before.
So why does iPhone appear as "iPhone is disabled connect to iTunes"? And how do we fix this problem and get back to iPhone? The solution to these problems is usually easy. This step-by-step guide explains why your device can't connect to iTunes and, most importantly, shows how to unlock your iPhone to activate it and start using it. It also explains how to unlock iPhone without using iTunes.
Why is the iPhone disabled?
iphoneisdisabled
In a typical scenario, iPhone may be disabled because you have entered the wrong passcode many times. To protect your personal information on your device, Apple has locked your device for unauthorized access. The more misoperations you make, the longer the input time-out occurs until iPhone is disabled, and the more you are told to connect to iTunes.
You may wonder why your iPhone is disabled even though you haven't got the wrong passcode. Here are some possible reasons:
Pocket disable
When you put the iPhone in your pocket, you may not notice that the screen is still sensitive. As you walk around, your movements can cause iPhone to constantly rub your feet, accidentally start the passcode screen, and enter a number at random and many times. As a result, the iPhone is disabled.
Also, a new notification will light up the screen, and you may enter the wrong passcode in your pocket as you walk.
Human disable
Your iPhone has been outside your vision so far? Maybe someone will continue to guess your passcode to unlock your device. Your children are just interested in your cell phone, and you may want to enter as many incorrect codes as they want and eventually disable your iPhone.
To prevent this approach, iOS makes it difficult to intentionally enter a lot of wrong passcodes. You can continue if you make a few mistakes (up to five). If you make a mistake 6-7 times, you'll only slow down a bit, but the more difficult the situation is if you make a mistake. At 10, you can't guess anymore.
The error message (and the time delay) indicates how the number of incorrect guesses is related.
6-time incorrect password: iPhone is disabled. Please try again in 1 minute
7-time incorrect password: iPhone is disabled. Retry in 5 minutes
8-time incorrect password: iPhone is disabled. Retry in 15 minutes
9-time incorrect password: iPhone is disabled. Retry in 60 minutes
10-time incorrect password: iPhone is disabled. Connect to iTunes
Back up your phone now
Prevention is better than treatment" is also applied when correcting the error "iPhone is disabled, connect to iTunes." Losing critical data on a device is not welcome. You can prevent this by creating a backup of your iPhone. As mentioned earlier, if the passcode is not remembered, you will be forced to reset and restore the iPhone at the factory. So, whenever you have a backup, you can retrieve the data from the backup. Otherwise, if you reset your iPhone to the factory, you will lose data and cannot restore it.
How to fix iPhone disabled connect iTunes?
If you try up the 10 failed passcode entries described above, your iPhone will be disabled, and you will not be able to access it without a radical solution. In such cases, you must clear the iPhone by restoring it via iTunes or iCloud. If you are using iTunes regularly, it is generally easier to clear through iCloud, so it is recommended that you use it.
Fix Via iTunes how to connect to itunes when iphone is disabled
You can unlock a disabled iPhone via iTunes without losing any data if you have done your backup. However, this method assumes you are familiar with Apple ID. You can synchronize your PC with your iPhone to use the same Apple ID for the same account. If you are using macOS Catalina, you can find iPhone in Finder. For macOS Mojave or earlier versions, you must install and use iTunes and do the following:
Connect the iPhone to your PC using the appropriate USB cable. When the connection is successful, open iTunes on your Computer.
When a device is detected, an icon appears in the upper left corner of the iTunes window. Click the device icon to see several options below it.
Under the iPhone icon, select the Summary tab and click the Restore iPhone option. Follow the on-screen instructions to completely unlock the disabled iPhone.

Fix Via iCloud
iCloud is also a simple and convenient service for unlocking a disabled iPhone without losing data if you have done the backup. As with iTunes, you must remember your Apple ID and each password. The following procedure describes how to use iCloud to unlock an iPhone that is disabled.
Launch a browser on your Computer and navigate to the iCloud home page. You are now prompted to log in. Please enter your Apple ID and correct password to log in to your iCloud account.
Once you have successfully logged in, click the Find iPhone option in the middle of the page and the All Devices drop-down button. From the list that appears, select your iPhone device.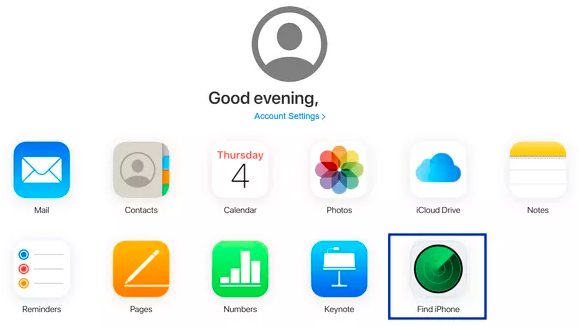 Select your device, and then click the Erase iPhone button. After you click, a pop-up note will appear. Confirm your action by clicking the Erase button in the pop-up note.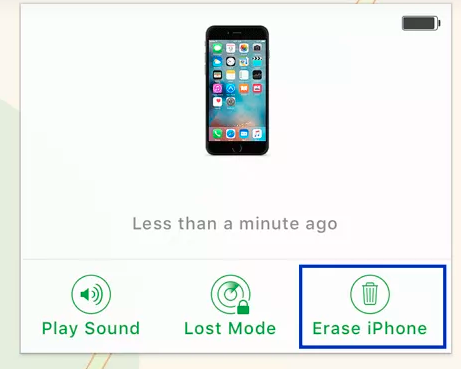 Before you delete the content, you'll be prompted to enter your Apple ID and password. Just enter your data, and your iPhone will be deleted. Then your iPhone will be loaded as a new iPhone.
How to Fix a Disabled iPhone Without Computer?
If you want to make the iPhone disabled, contact iTunes Repair without a computer, then you can try to find my iPhone. You may already know that the service is used to locate iOS devices remotely. Although besides finding the device, you can also erase it. This way, you won't have to access a computer, and you'll be able to repair the iPhone remotely. You need to make sure that the Find my iPhone service should already activated on your device.
Go to any other iOS device and start the Find my iPhone app.
Sign in to the app using your own Apple ID and password. This means that the iCloud account is connected to the target device.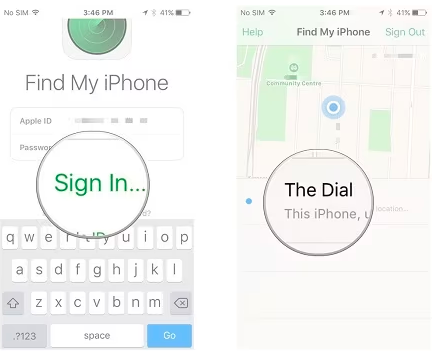 This will display a list of all associated iOS devices. Select the iPhone that is locked.
The interface will already display its current location and provide several other options.
Tap the Action button and choose "Erase iPhone." Confirm your selection and wait a while for the relevant iPhone to be remotely deleted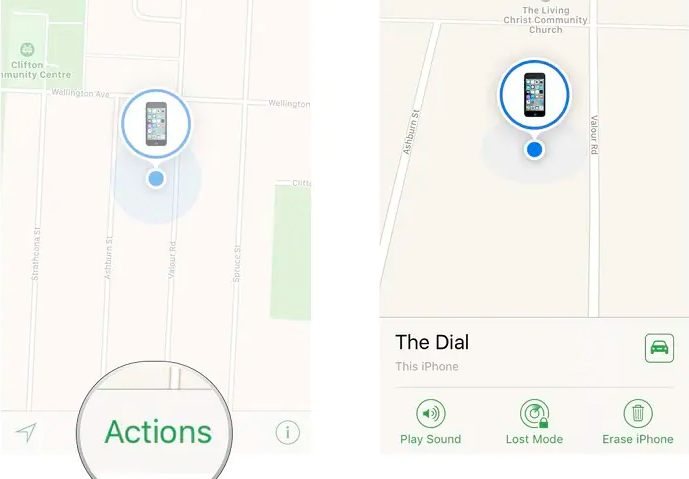 This will automatically restore the device and restart it in normal mode.
How to stop the iPhone from being disabled?
If you don't want to see these messages in the future, be more careful with entering passcodes, choose complex passcodes with more characters (because they are less likely to be misspelled), or use no passcodes (for security reasons, this last option is highly recommended).
You may notice that iPhone is attempting to unlock it from within its pocket. In that case, it would be wise to automatically turn off the screen after 30 seconds to minimize the possibility of the screen reappearing.
You can't exclude this safety measure. You can't even turn off or change time delays because they are automatically activated on an iPhone. However, let us note that a connected and more drastic security measure is not mandatory: it will completely delete the device if someone misses the access code 10 times in a row. This is useful if your iPhone contains data you can't let go into the wrong hands.
Sign in to Settings, then on Touch ID & Passcode (or Face ID & Passcode) and enter your password. If you scroll down to the bottom, you'll see a trigger with the Erase Data inscription. Do not use this option with a light hand; it may be very uncomfortable if you have forgotten.
FAQs
How long is an iPhone disabled?
If you fail to enter the accurate passcode six times, your iPhone will be disabled for one minute. If the 7th entry fails, it will be 5 minutes; otherwise, it will be disabled for 15 minutes. If the 10th entry fails, iPhone is permanently disabled.
Can the Apple Store fix a disabled iPhone?
Apple Store may have a special tool that can unlock a failed iPhone, but that's not the case. The only thing you can do is clear your iPhone completely and start over. However, you can restore from the last backup that you created before iPhone was disabled.
Conclusion
There's no doubt that locking your device is an unpleasant situation. If you're using an iPhone or another device with iOS, it may even become devastating after you realize you'll have to wait a while before trying to enter your password again. The iPhone often indicates this situation is disabled connect iTunes." If you accidentally clash with this error in your iOS device, we have discussed the best solution above.