Youtube video download: Best ways to download Youtube video
YouTube is a storehouse of video content. Videos in a large catalog range from minutes to hours of varied content. You can broadcast, create viewing lists and upload videos. Since its inception, YouTube has been a popular platform for finding and watching high-quality videos. The site's content is designed for a wide audience, from schoolchildren to the elderly, and is a platform for streaming video by default. YouTube features billions of videos from various sources, from movie trailers to alien conspiracy. But have you ever tried how downloading videos from YouTube?
Is it Legal to Download YouTube Videos?
In general, downloading videos from YouTube without permission from the copyright owner is considered a violation of the company's terms of use and may also be illegal under copyright law. YouTube takes a strict policy against downloading videos without permission as it violates the Terms of Use and undermines the livelihoods of content creators who rely on the platform for monetization.
However, there are some peculiarities to this rule. For example, the concept of "fair use" in copyright law permits the limited use of copyrighted works without permission under certain circumstances for purposes such as criticism, commentary, news reporting, education, academics, and research. In such cases, downloading YouTube videos may be considered legal as long as their use is within fair use.
In addition, some countries have specific laws that allow downloading videos for personal use. In Canada, for example, copyright modernization law permits the creation of copies of copyrighted works legally obtained by individuals for personal use unless they are for commercial use.
It is important to note that the laws surrounding downloading YouTube videos are complex and vary from country to country. If you need to know if a certain YouTube video use is legal, it's best to consult your lawyer or legal professional.
How to download videos on Laptop/PC
You'll get money from Google and video creators when you watch YouTube videos offline on an unofficial channel. There is a reason why YouTube is advertising. There are people who create a living in this way. Of course, stealing videos from YouTube is a big mistake. If you need to share a video, YouTube or most other video sites can do it easily, such as embedding, emailing, or sharing on social networks. , in most cases, you don't need to download a video.
But you should have a reason. If you have to download a YouTube video, that is, it's not for yourself, it's not for the spread, it's not for the perfect disgust, it's necessary, and we'll show you how.
Download YouTube videos with YouTube Premium.
One of the easiest and simple methods to download YouTube videos and avoid unethical downloads is to sign up for YouTube Premium. YouTube Premium is a paid service that allows subscribers to download unlimited YouTube videos and music and watch content offline or without advertising. Once signed up, the user will receive a free trial for three months and then will have to pay a monthly fee if they want to continue downloading YouTube videos.
Registering for YouTube Premium is easy. Simply log in to your existing YouTube account, click on your profile picture and click "Buy and Register".
Desktop Software
Desktop software is a type of software designed to be installed and run on your computer. It offers more advanced functionality and performance than web-based and mobile apps and can be used offline without an Internet connection. When downloading YouTube videos, many desktop software options are available to make the process easy and efficient. This software usually works by copying the video file from YouTube and saving it to your computer hard drive so you can see it anytime and anywhere. Here is a step-by-step guide for downloading YouTube videos using desktop software:
Choose downloader software: There are many software options available for downloading YouTube videos, such as the 4K Video Downloader, YTD Video Downloader, and Any Video Converter. Choose one that meets your needs and download it to your computer.
Install the software: Follow the installation instructions to install the software on your computer.
Copy the YouTube video link: Go to the YouTube video you want to download and copy the video link from the address bar in your web browser.
Paste the link into the downloader software: Open the software and paste the link into the designated area for downloading videos. Some software may also allow you to drag and drop the link into the program.
Choose the download format: Select the desired video format and quality. Some software also allows you to choose the download location.
Start the download: Click the "Download" button to start the download process. The time it takes to download the video will depend on the video's size and your internet connection speed.
Save the video: Once the download is complete, the video will be saved to your designated location.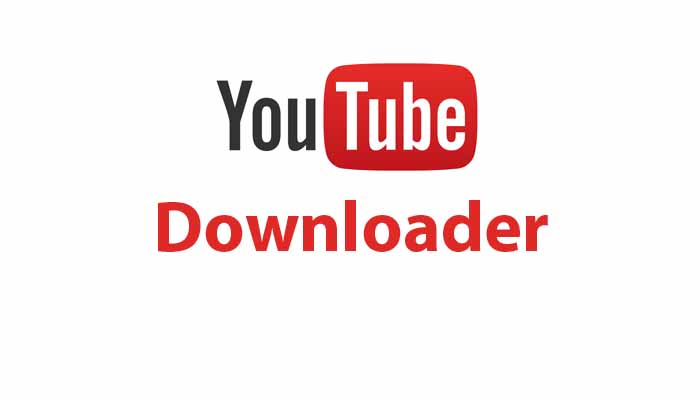 Using VLC player
Don't want to pay YouTube Premium to download videos to your PC? Use the VLC media player instead. The VLC media player on PC is a safe, accessible and great alternative for downloading YouTube videos.
Go to YouTube and copy the link to the video that you need to download. Once copied, launch the VLC Player application. If you are a Windows user, click the Media option, and then click Open Network Stream. For Mac users, click File and then click Open Network.
Copy and paste the YouTube video link or URL and click Open. Once the video starts playing, choose the Save Video As option. The YouTube video is saved as an MP4 file, and the default title video playback is performed.
Where we can use youtube after downloading?
Once you've successfully downloaded your YouTube video, there are several ways to use it. Here are some typical use cases of downloaded YouTube videos.
Watch Offline: One of the most common ways to use downloaded YouTube videos is to watch them offline. This allows you to watch videos without an internet connection and is especially useful during your trip or when your internet connection is limited. It can be transferred to a portable device such as a USB drive or stored on a PC hard disk for viewing anywhere, anytime.
Personal use: Downloaded YouTube videos can be used for personal purposes, such as creating home movies, giving presentations, and sharing with friends and family. Enjoy your favorite videos without worrying about internet connectivity or buffering issues.
Education and Research: Students and researchers may use videos for education and research as long as they are within fair use. This includes using video as a source for papers and presentations and as a way to learn about a particular topic or topic.
Backup: Downloading YouTube videos can also be used as a backup in case the original video is deleted or becomes unavailable on YouTube. This ensures you have a video copy that you can access whenever you need it.
Video Editing: you can also download YouTube videos as source files for editing and creation. You can use the video as a basis for remixes or add special effects to create unique and unique videos.
It should be noted that downloading videos from YouTube without the copyright owner's permission may violate the company's terms and conditions and be illegal. Make sure to use your videos in accordance with copyright laws and respect the rights of content creators. If you need to know whether a particular use of video is legal, it's best to talk to a lawyer or legal professional.
Conclusion
In conclusion, downloading YouTube videos is a convenient way to enjoy your favorite videos offline or for personal use. With the right software, downloading YouTube videos is easy and can be achieved in a few steps. The process is typically simple and straightforward, whether it's a desktop software program or an online service.
It should be noted that downloading videos from YouTube without the copyright owner's permission may violate the company's terms and conditions and be illegal. Make sure to use your videos in accordance with copyright laws and respect the rights of content creators. If you need to find out whether a particular use of video is legal, it's best to consult your lawyer or legal professional.
Apart from downloading videos, there are many ways to enjoy YouTube content, such as watching videos directly on the platform, sharing videos with friends, subscribing to your favorite channels, etc. Whether a casual viewer or an avid fan, YouTube offers a wide range of content to meet your needs. With an easy-to-use interface and a rich set of features, YouTube will become your video-viewing staple.